BUY your copy of Jack's NEWEST CD
("physical product")
-OR-
DOWNLOAD any or all of the tracks
("digital product")

-OR BOTH-

from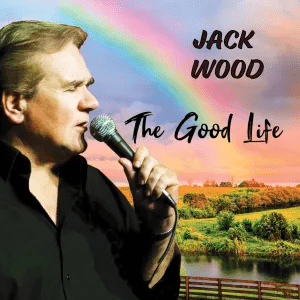 Jack celebrates "The Good Life" with the help of internationally acclaimed guitarist, arranger, and orchestrator Joe Lano (formerly with Frank Sinatra and Lena Horne), as well as saxophonist and flautist Ray Smith, pianists Steve Lindeman and Steve Erickson, and drummer Jay Lawrence.
The Good Life
Nice 'n' Easy
Moonlight in Vermont
Like Someone In Love
My One And Only Love
Someone To Light Up My Life
New York State Of Mind
I Guess I'll Hang My Tears Out To Dry
Come Fly With Me
Pretend
Besame Mucho
Baubles, Bangles, and Beads
I Wanna Be Around
...AND... HERE are Jack's OTHER CDs !!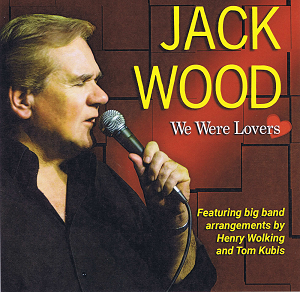 13 brand new tracks, masterfully engineered with state-of-the-art technology!
14 great songs (including one medley) that lovers will LOVE!
— Featuring the Salt Lake City Jazz Orchestra performing big band arrangements by Henry Wolking and Tom Kubis
— Also featuring the Lenore Raphael Quartet, with guitarist Doug MacDonald
Old Devil Moon
And We Were Lovers
What Are You Doing The Rest Of Your Life
Our Day Will Come
Laura
Medley: What Is This Thing Called Love / I Could Write A Book
It Had To Be You
Pretty Women
The Look Of Love
Falling In Love With Love
Little Boy Lost (Pieces of Dreams)
For Every Man There's A Woman
But Not For Me
"Salute To Sinatra" (2016)
— with the Phoenix Jazz and Swing Band
Studio recording of the Sinatra Centennial Salute program that headlined the opening night of the 2016 Utah Arts Festival.
Jack sings 11 classic hits as originally arranged for "Ol' Blue Eyes" himself by Billy May, Nelson Riddle, Don Costa, Billy Byers, Neal Hefti and Quincy Jones.
Includes 4 instrumental features arranged by Patrick Williams for his 1998 "Sinatraland" album.
All Or Nothing At All
All The Way (Instrumental — Trombone feature)
Fly Me To The Moon
In The Still Of The Night (Instrumental — Drum feature)
I've Got The World On A String
I've Got You Under My Skin (Instrumental — Tenor Sax feature)
Luck Be A Lady
New York, New York
Night And Day
Saturday Night Is The Loneliest Night Of The Week (Instrumental — Bass Trombone and String Bass feature)
(The) Lady Is A Tramp
(The) Way You Look Tonight
They Can't Take That Away From Me
Where Or When
You Make Me Feel So Young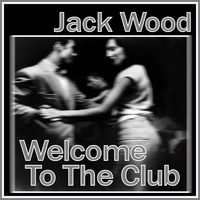 "Welcome To The Club" (2011)
Jack delivers his own stylish interpretations of 12 classic tunes from the Great American Songbook — including one medley — along with one original composition created by two of his closest friends.
Featured are two tracks, "Just In Time" and the title track, "Welcome To The Club", both of which were:
— Arranged and conducted by the great Sammy Nestico (renowned for his work with the Count Basie Orchestra)
— Recorded at Capitol Records with Buddy Greco at the piano and other notables including Bill Watrous on trombone and Carl Saunders on trumpet, as well as bassist Chuck Berghofer and drummer Gregg Fields, both of whom toured with Frank Sinatra.
— Jack's vocals for both tracks were co-produced by his good friends, the brothers Engemann: Karl (former Vice President of Capitol Records) and Bob (original member of the vocal group "The Lettermen".)
Welcome to the Club
Just In Time
Almost Like Being In Love
Come To Me
The Shining Sea
Baby, Baby All The Time
A Day In The Life Of A Fool
Don'cha Go Away Mad
Secret Love
A Foggy Day (in London Town)
Days of Wine and Roses
Medley: My Foolish Heart / Young and Foolish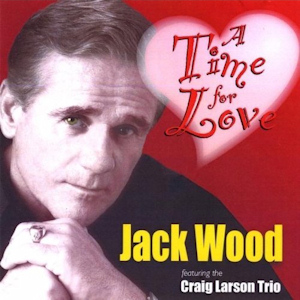 Perfect for Valentine's Day (and for lovers anytime) — a whole album of romantic ballads!
Includes performances by:
Llew Matthews, two-time Grammy winner and Nancy Wilson's music director for 20 years
George Gaffney, who was Sarah Vaughan's music director for 10 years
Joe Massimino, pianist for Tony Bennett and Julius LaRosa and band leader for the Mike Douglas TV Show
Guitarist John Pisano, who worked with Diana Krall on two of her Grammy-winning CDs
Joe LaBarbera, drummer formerly with Bill Evans, Woody Herman, Chuck Mangione, and Tony Bennett
Pete Christlieb
Tom Garvin, who wrote arrangements for Doc Severinsen's Tonight Show Band for 19 years and who arranged and conducted the Salt Lake City Jazz Orchestra on "Come Rain or Come Shine on this CD
Pianist/arranger Craig Larson and his trio
A Time For Love
(The) Shadow of Your Smile
Where or When
It's Not For Me to Say
(You'd Be So) Easy To Love
When I Look In Your Eyes
'S Wonderful
Come Rain or Come Shine
My Funny Valentine
Meditacion
Isn't It Romantic
Always
Someone to Watch Over Me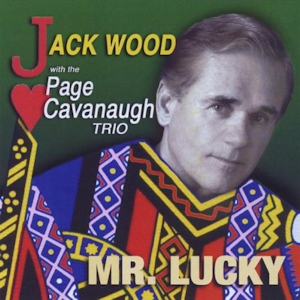 Jack "gets lucky" and has the unforgettable opportunity to perform with some of his boyhood heroes, the famous Page Cavanaugh Trio.
Together, they spin out twelve intimate tunes, all tied in to the the theme of "luck".
Mr. Lucky
When Joanna Loved Me
After You've Gone
All The Things You Are
Baby, Baby, All The Time
Don'cha Go 'Way Mad
I Could Write A Book
Lucky Day
Mood Indigo
Medley: Moon River / Days of Wine and Roses
Slow Boat to China
This Is All I Ask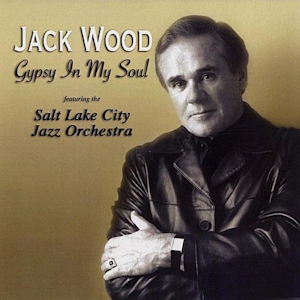 "Gypsy In My Soul" (2007)
Jack fulfilled a life-long dream by recording five of these tracks with a top-notch big band. This CD features:
— Five swinging big band arrangements by Tom Garvin, performed by the Salt Lake City Jazz Orchestra, under his direction. Former music director for Jack Jones, Tom also spent 19 years as arranger for the Tonight Show Band during the Johnny Carson era and has conducted for Grammy winner Diana Krall.
— Seven intimate small combo settings of more tunes from the Great American Songbook, three of which feature Ron Anthony, long-time guitarist for Frank Sinatra.
Gypsy In My Soul
Maybe September
(The) Gal That Got Away
Sugar
Where Or When
Come Rain or Come Shine
Bein' Green
Pure Imagination
Soon It's Gonna Rain
I Will Wait For You
Why Did I Choose You?
Gypsies, Jugglers and Clowns
"Jazz And The Movies" (2006)
Eleven new tracks highlighting songs from the big screen, including Frank Sinatra's classic torch song, "One For My Baby", which features a piano accompaniment by Bill Miller, who accompanied Mr. Sinatra for over 40 years and whose playing was made famous by this song.
(In The) Moonlight
But Not For Me
One For My Baby
Lonely Girl
They Can't Take That Away From Me
When I Look In Your Eyes
Come Rain Or Come Shine
Old Devil Moon
Easy To Love
On The Street Where You Live
Someone To Watch Over Me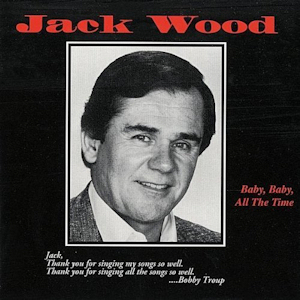 "Baby, Baby, All The Time" (1995)
A suite of light jazz vocal tunes, all in the key of "romance".
Featuring two hits by Bobby Troup (including the title track) and performances by:
Luther Hughes, (bassist for Gene Harris, David Benoit, Carmen McRae and Jack Jones)
Drummer Jeff Hamilton (of Ray Brown's trio and the Clayton-Hamilton Jazz Orchestra)
Peter Woodford (guitarist for Doc Severinsen)
With arrangements by Luther Hughes and Rob Mullin.
I Only Have Eyes For You
Mona Lisa
Baby, Baby All the Time
Namely You
Time After Time
You Are
Pretty World (Sa Marina)
You Can't Do That
Girl Talk
Like Someone in Love
Two for the Road